Providers & Hospitals
Providing clinicians with diagnostic assurance.
Contact us at clientservices@assurancescientific.com or call 855.319.4459.
Long-Term Care
Partnering with long-term care facilities to provide testing options to staff and residents.
Contact us at clientservices@assurancescientific.com or call 855.319.4459.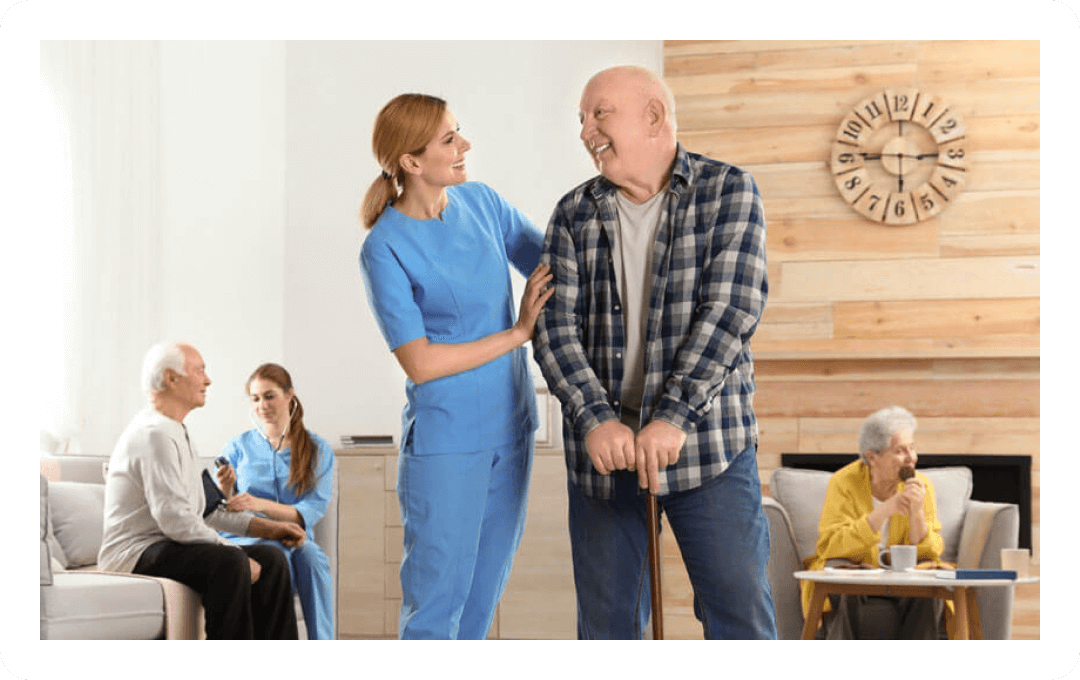 Corporate Entities
Providing corporate businesses the assurance to safely transition back to work.
Contact us at clientservices@assurancescientific.com or call 855.319.4459.
In the News
Read more about how Assurance Scientific Labs is working to help combat COVID-19.
Read More
Assurance Scientific Labs
Empowering Clinicians with Diagnostic Assurance
At Assurance Scientific Labs, we believe that our tests should be available to everyone. We utilize technology and assays to rapidly identify pathogens and antibiotic resistance. Our lab currently offers numerous pathogen assays within 8 different panels, with many more panels in development. We also have 8 antimicrobial resistance assays available as panel add-ons.
"Assurance has gone above and beyond during this time. Always available 24/7 for our staff and providing quick, efficient results."
Physician
Pell City, AL
"With the Respiratory Panel through Assurance, we get exact information within about 24 hours and can make sure that the treatment we started is appropriate, rather than guessing. Much better care, and helps us avoid the overuse of antibiotics."
Nurse Practitioner
Tallassee, AL
"We have had a wonderful experience with Assurance. They have listened when we asked for potential pathogens we wanted to test for and are always happy to help troubleshoot."
Physician
Mountain Brook, AL
"PCR testing through Assurance Scientific Laboratories has proven very valuable to me and my parents as I can now tell them in roughly 24 hours not only whether their respiratory infection is bacterial or viral in nature, but also inform them in many cases which virus or bacteria is causing their illness. This access to accurate diagnostic information in a timely fashion can only improve judicious use of antibiotics for bacterial infections and more importantly, avoidance of antibiotic use for viral infections."
Physician
Aliceville, AL
"Parents are more on-board with the 'watchful waiting' approach knowing we will identify the exact pathogen within 24 hours, and their child will be treated for the exact pathogen they have. This gives theme reassurance and prevents the over-utilization of antibiotics."
Nurse Practitioner
Scottsboro, AL
"As a small business owner, I have found Assurance to be one of my most customer-friendly, accommodating, and dependable vendors. Their efficiency is praiseworthy and worth bragging about. I look forward to a lifelong relationship with them and would refer any medical practice to them."
Physician
Huntsville, AL
"We couldn't do what we do without our rep and the great people at Assurance Scientific Labs. They are a part of our team and work with us to help meet the needs of the community without hesitation!"
Registered Nurse & Office Manager
Trussville, AL
"We currently use Assurance Lab testing for multiple sites in our organization. It has proved to be a great tool. I personally appreciate the reporting time of results. We value the added proficiency this test brings to our office."
Physician
Gadsden, AL
"Assurance Labs has an excellent panel for all the specimens I have had experience with. Their promise to get results within one day has been kept. Patients always seem to be both impressed and reassured by the results."
Physician
Huntsville, AL
"Assurance Scientific Labs provides prompt and efficient 24-hour service. It helps me diagnose an acute care patient quickly with the correct treatment."
Nurse Practitioner
Opelika, AL
Collect a patient specimen.
Send the specimen to our lab via overnight shipping or courier.
The specimen arrives in our lab and results will be ready in one day.
Results are delivered on a one page summary that provides answers to most questions, without having to review pages of data.